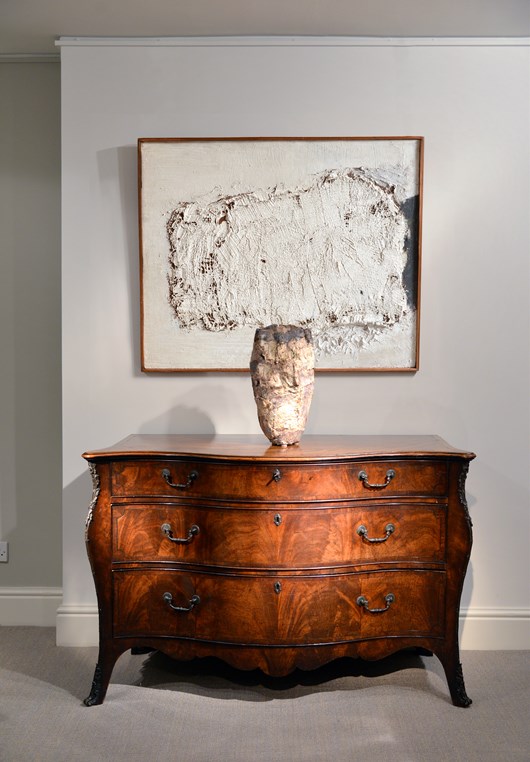 ABOUT US
Godson & Coles has for many years specialised in the best of 18th century English furniture and 20th century modern British art. As one of London's leading art and antique galleries, having been established for many years in South Kensington, Godson & Coles has developed an international reputation for dealing in the highest quality of antique furniture and modern art; a combination which is unique to them. These two genres are not as disparate as they may seem and their creative energies reflect each other, creating a fascinating dynamic.

Founded in 1986 Godson & Coles focuses on the most exceptional pieces of 18th century English furniture, placing paramount importance on originality and authenticity. The furniture is chosen for its integrity, exceptional design, quality of craftsmanship and untouched patina. Works range from richly carved mahogany to exquisitely decorated japanning with examples by the most prestigious 18th century English cabinet-makers, including Thomas Chippendale, Giles Grendey, William Hallett, John Linnell, Robert Adam and many others.

Expertly paired with the antique is the abstract expressionist work of the British Modernists, and predominately those involved in the St. Ives movement. The middle of the twentieth century saw some of the most creative and avant-guard developments in British art, much of which is associated with the small Cornish fishing town of St. Ives, which became the centre for abstract movements in British art during the 1950's and 1960's. The gallery specialises in works by some of the most acclaimed and distinguished names in Post-War British art, including works by Sir Terry Frost, Sandra Blow, Patrick Heron, William Scott, Alan Davie and Victor Pasmore.

The unique combination of the antique with the modern highlights the extraordinary work and creativity of the other. In both cases, the revolutionary craftsmen of the 18th century, and the ground-breaking leading British modernists of the 20th century both created a new visual language, and when these authentic pieces are combined, there is an unmistakable energy.

Having handled some of the most important pieces of antique English furniture and modern British art, and as BADA members, Godson & Coles has built up a reputation of trust and integrity with a loyal client list, including interior designers, private collectors and museums across the globe.
OUR TEAM
CONSERVATION
CONSERVATION
Conservation of our heritage for future generations is of paramount importance to Godson & Coles. Originality, authenticity and preservation of patina and surfaces are of vital importance. Godson & Coles makes sure that each piece is carefully researched to ensure any conservation undertaken is carried out sympathetically. With an expert team of highly skilled conservation specialists Godson & Coles are also happy to advise clients concerning the upkeep of previously acquired antiques.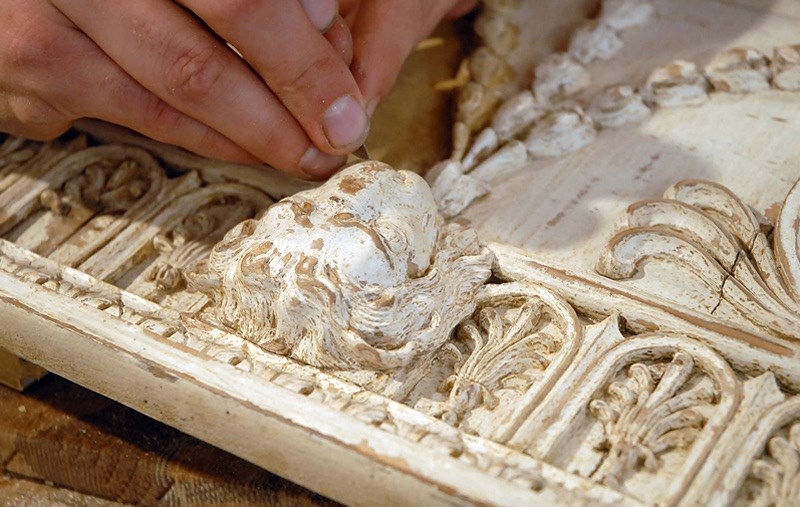 SERVICES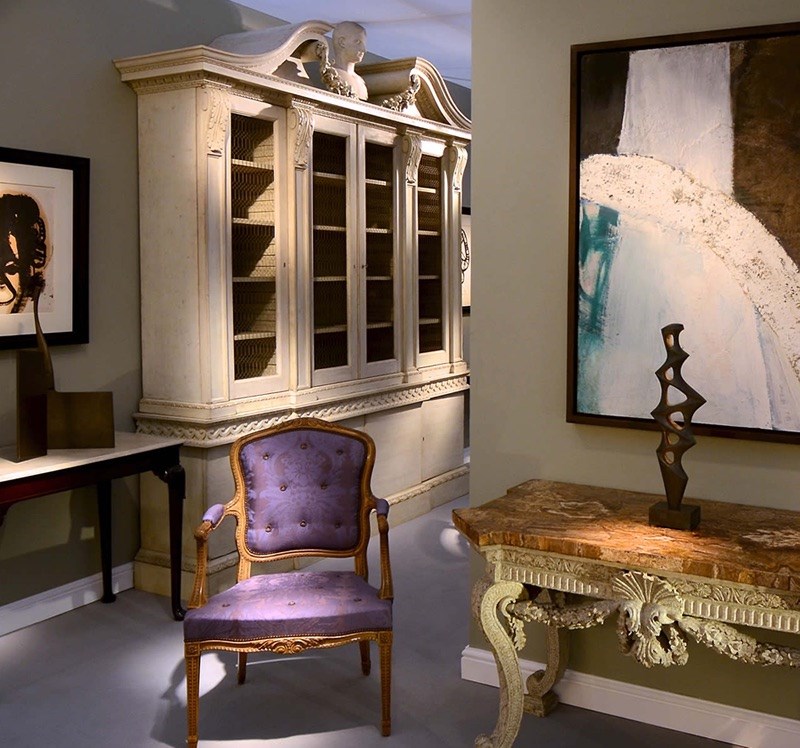 SERVICES
The distinctive combination of pairing antique English furniture with modern British art is a design concept that Godson & Coles has specialised in, and advised clients on globally for many years. Their specific approach creates a unique, and visually stimulating dynamic which enables them to stand out with an exclusive aesthetic.

With a breadth of knowledge and expertise their field, Godson & Coles offers a wide variety of services and opportunities when it comes to forming a collection. They offer a bespoke interior consultation service and have worked on a number of important collections over the years. The team is also happy to advise private clients on how to maximise a property's full potential, as well as working closely with interior designers to assist on specific projects. Furthermore, with a wide and in-depth knowledge of the art and antiques market, Godson & Coles are delighted to source specific pieces on behalf of private clients. In addition, with a team of highly skilled conservators, Godson & Coles can also advise on curatorial services, giving assistance on conservation, restoration and framing.
BUYING FROM US
BUYING FROM US
Godson & Coles is one of London's leading art and antique galleries and understands the importance of customer satisfaction and confidence in ones purchase. Having built up a reputation of trust with long standing clients, many international clients buy online from photographs and detailed descriptions. Godson & Coles also offers an approval option whereby clients can see how the piece works in situ under no obligation.

As BADA members, all our items are guaranteed and all purchases come with a certificate of authenticity, giving provenance and confidence with each acquisition. Godson & Coles is also happy to arrange shipping, delivery and storage on behalf of clients.

The gallery is open from Monday to Friday 9.30 to 5.30 and also Saturday's by appointment. Please do feel free to stop by, or call should you have any questions regarding our stock, concerning acquisitions, or just to have a look.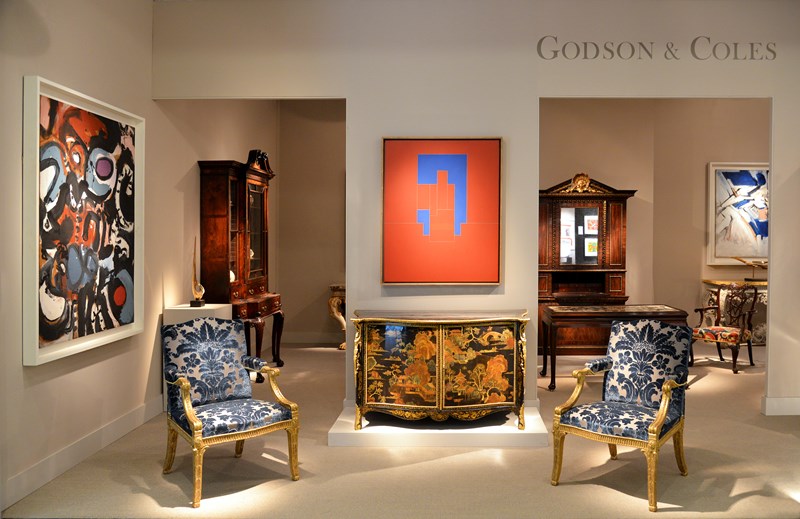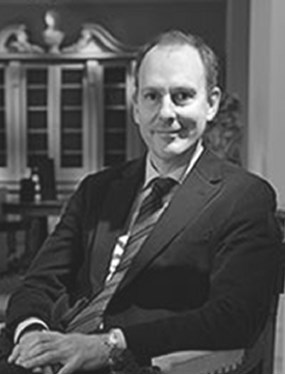 RICHARD COLES
Director
Richard Coles, Director of Godson & Coles has worked in the art and antiques business for over thirty years. Having first trained at West Dean College in the late 1970s, he then went into partnership with Richard Godson; their first gallery in the Kings Road. In 1998, Godson & Coles relocated to its current premises at 92 Fulham Road in South Kensington.

Richard has served on numerous antique fair vetting committees over the years, including the Grosvenor House Art and Antique Fair, the Olympia International Art Fair and is currently serving on the Masterpiece Fair and British Antique Dealer's Association Art Fair furniture vetting committees. Richard is on the council for the BADA and has also been Chairman of the Fair for many years. He is also an assessor on the antique furniture restoration course at West Dean College.

Richard is the design eye behind the pairing of modern art with antique furniture that makes Godson & Coles unique. He works closely with interiors designers, private collectors and museums around the word.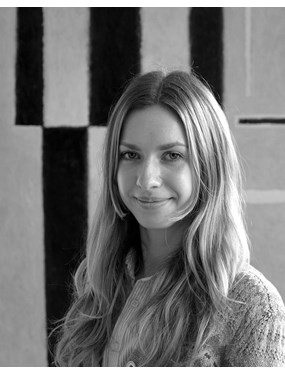 Nicole Adelman
Gallery Manager
Nicole joined Godson and Coles in 2022 as Gallery Manager. She studied History of Art at the University of Warwick, where she specialised in Modern Architecture. Whilst studying Nicole helped organise and curate a student run exhibition as well as co-founding an Art Blog. Upon finishing her studies Nicole worked at Maurice Braganza & Co, followed by Clarendon Fine Art; where she began investigating the influence of Modern Masters on the Contemporary Art Market. She is now responsible for research, marketing and the organisation and participation of art fairs.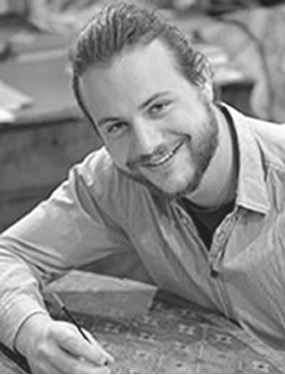 ANDREAS DE JONG
Conservation Manager
Andreas joined Godson & Coles in 2009 and is responsible for managing the conservation studio based in South London. He is a trained cabinet-maker and conservation specialist, having started his studies at the Hout-en Meubilerings College, Amsterdam, before completing them at the reputable West Dean College in Sussex. He is also now responsible for research as well as restoration and is also involved in the participation of art fairs.